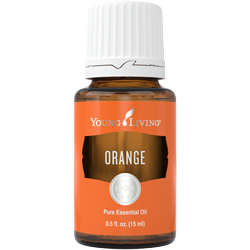 Let me introduce you to Orange EO. I have been under lots of stress these past few weeks and developed a few mouth sores. I decided that It was time to do some research on what EO I could use to ease the pain and make it heal quickly. I found several options- one of which was Orange EO. This oil appealed to me the most since it smells yummy and it was going to be put in my mouth.
I put 2 drops in my mouth near the sores and WOW... within 2 minutes the sores no longer hurt. The next morning the sores where almost gone! Orange is now my go to when it comes to mouth sores.
Here are some other uses that I found through research:
Hypertension

Wrinkles

Insomnia

Dull or Oily Complexion

Anti-Oxidant Boost

Colds & Flu

Antimicrobial
DISCLAIMER: I am not an MD. The information on this blog is not intended to be taken as medical advice. Please share the posts you enjoy, someone else might find them useful too. The statements made here have not been approved by the Food and Drug Administration. These statements are not intended to diagnose, treat or cure or prevent any disease. This notice is required by the Federal Food, Drug and Cosmetic Act. Thanks for stopping by!